Eco Nano Green Pets is the line of natural and ecological products dedicated to hygiene and care for our animal friends and the environment in which they live. The products are formulated with ingredients of plant origin, suitable for the skin and hair of dogs, cats and pets. The products are free of substances of petrochemical origin, fragrances and dyes . The raw mate- ries are easily and quickly biodegradable and certified, and the packaging is recyclable. Detergents are V.O.C.-free and PH neutral.
Product certified by BIOCERTITALIA.
VeganOk certified product
Vegetable-derived ingredients
100% handcrafted production
Made in Italy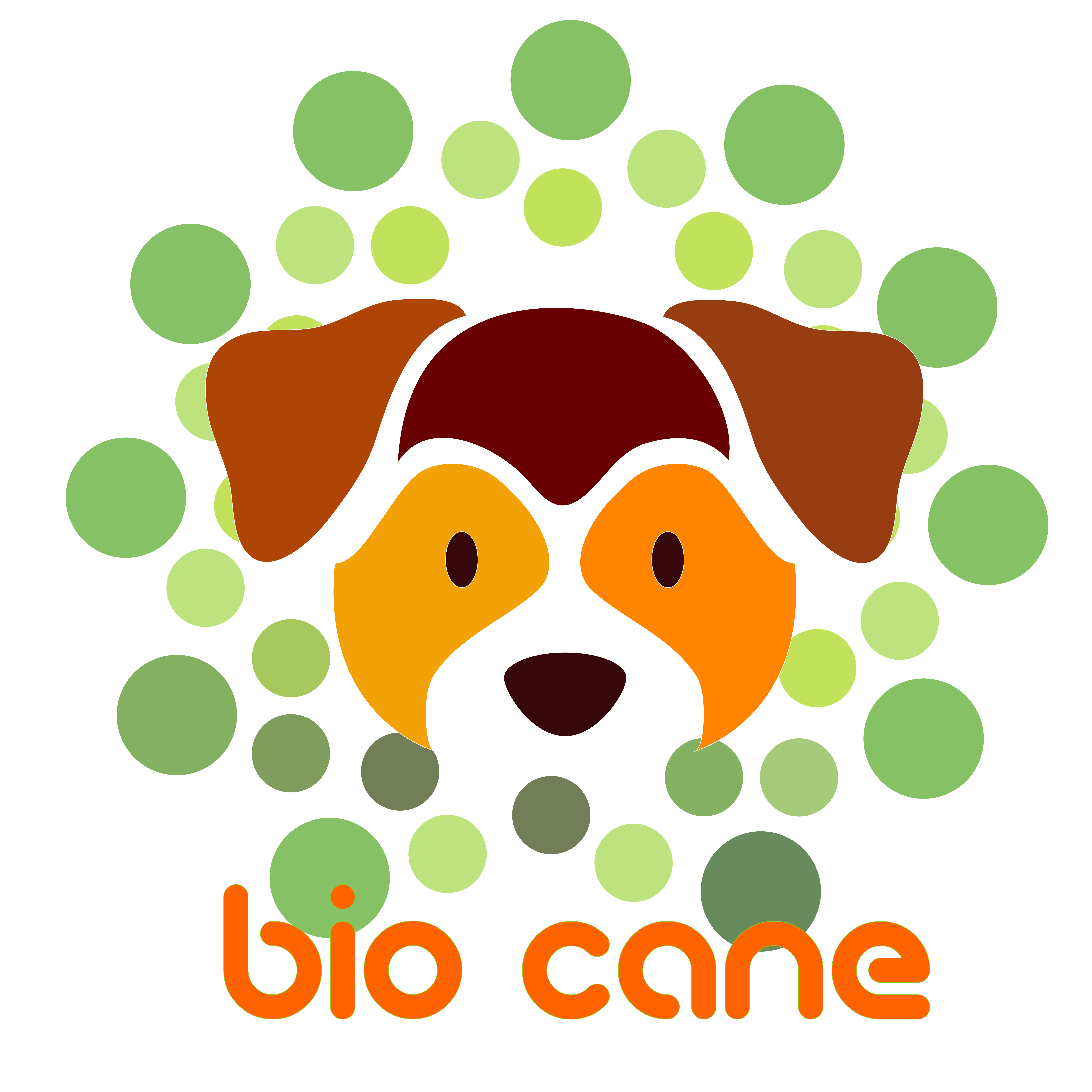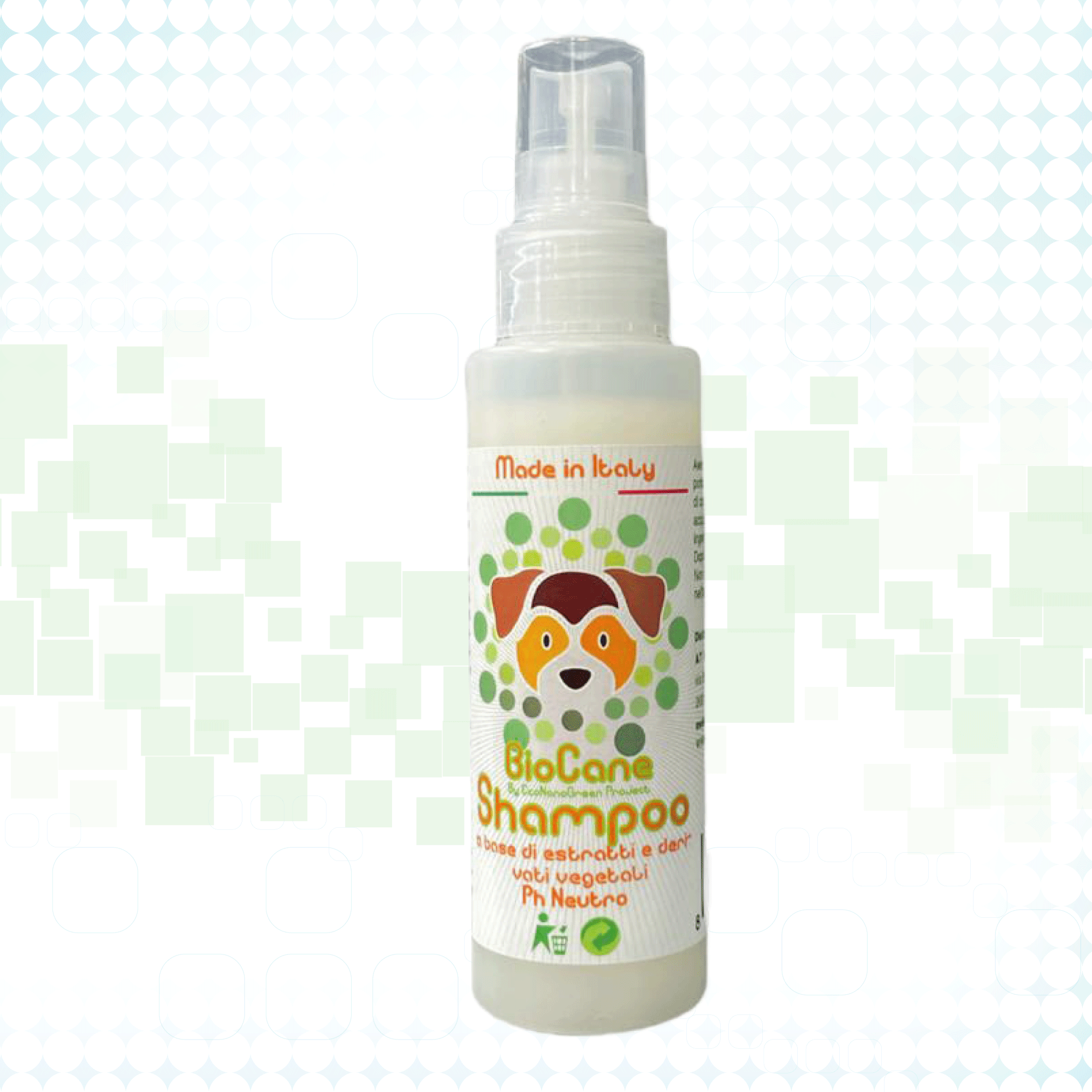 Shampoo formulated with selected ingredients based on plant extracts, Neem oil and Argan oil, designed to achieve a soft, shiny coat and ward off unwelcome insects. Ideal for frequent washing on both long- and short-haired animals and any type of coat.
Argan oil, in addition to having antibacterial and antifungal properties, is an excellent natural restorative for the hair and skin of our animals.Neem oil, with its undisputed insecticidal properties, is one of the most effective natural antiparasitic remedies, particularly against fleas, ticks, mosquitoes and phlebotomus, the sting of which in dogs can cause leishmaniasis. The combination of these two oils creates an excellent ally for animal health: it is hypoallergenic, strengthens the immune system and helps keep animals healthy. Neutral Ph.
Thanks to the natural extracts of Lavender Lime Sage Aloe Vera Calendula Valerian and Thyme, the product does not dry, does not irritate the cutene gives shine and softness to the hair. Calming, emollient and moisturizing action, combats itching and dry skin.
Mode of use :
Apply the shampoo to the animal's coat after moistening\wetting it with warm water and massage gently. Allow the product to work for a few minutes then rinse. After rinsing you can dry the animal with cotton or let it dry in the sun or wind.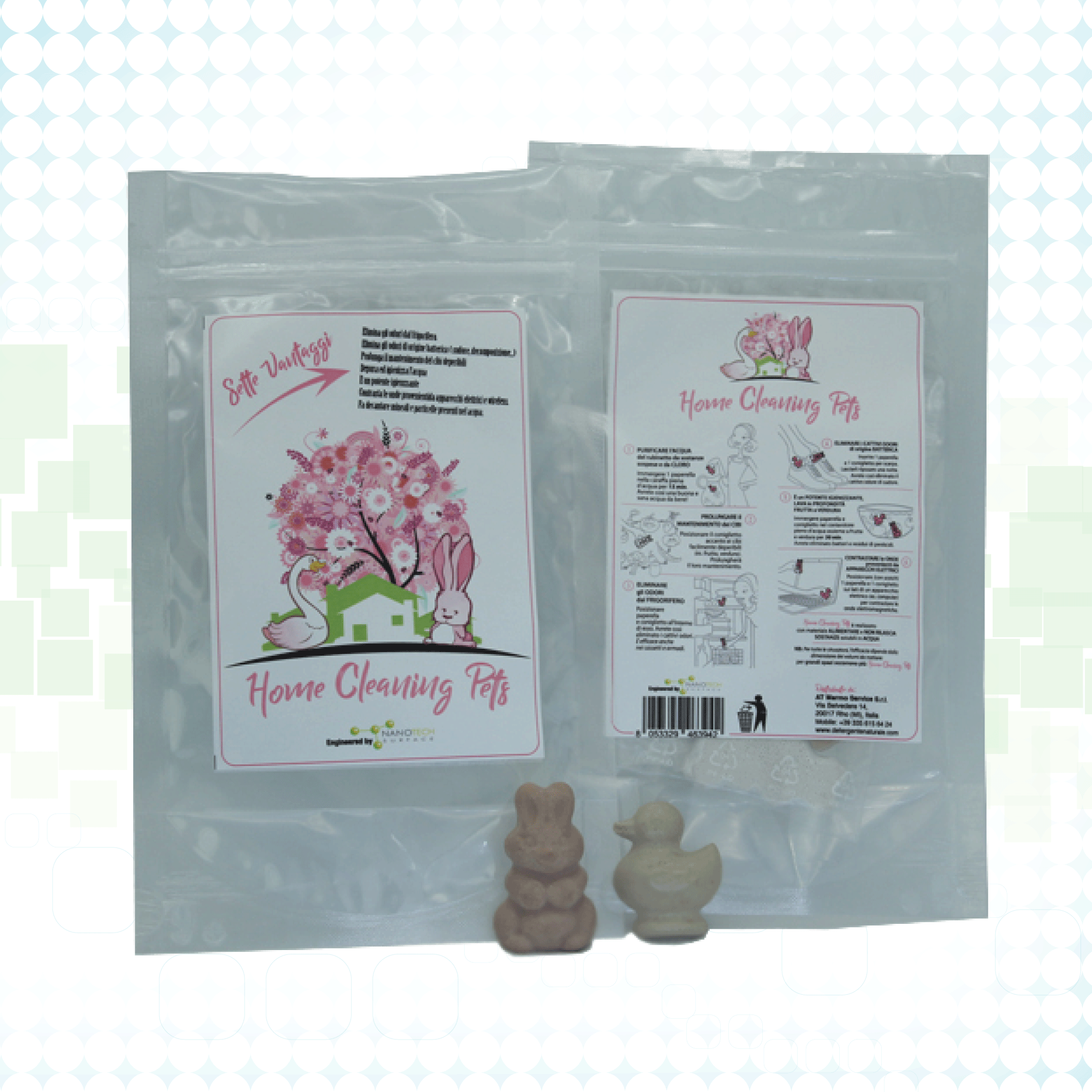 Home Cleaning Pets is a product with a cute shape (ducks or bunnies) but multiple and incredible functions, is made from materials for FOOD use and DOES NOT RELEASE WATER-soluble SUBSTANCES.
Benefits and multiple uses:
Purifies water from suspended matter and chlorine: just soak a duckling in the pitcher full of water for 15 minutes.
prolongs the shelf life of foods: simply place a duckboard next to the most easily perishable foods such as fruits and vegetables.
Eliminates odors when placed inside refrigerators, drawers, cabinets, small spaces and etc.
Eliminates odor of bacterial origin, such as shoe odor: simply place one Hygienic pets per shoe and let it sit overnight.
It is a powerful sanitizer.
Wash fruits and vegetables thoroughly, removing bacteria and pesticide residues (let- are soak a ducky for 30 minutes along with the vegetables to be washed).
Counteracts electromagnetic and wireless waves when placed next to emitting ap- parements (e.g., PC).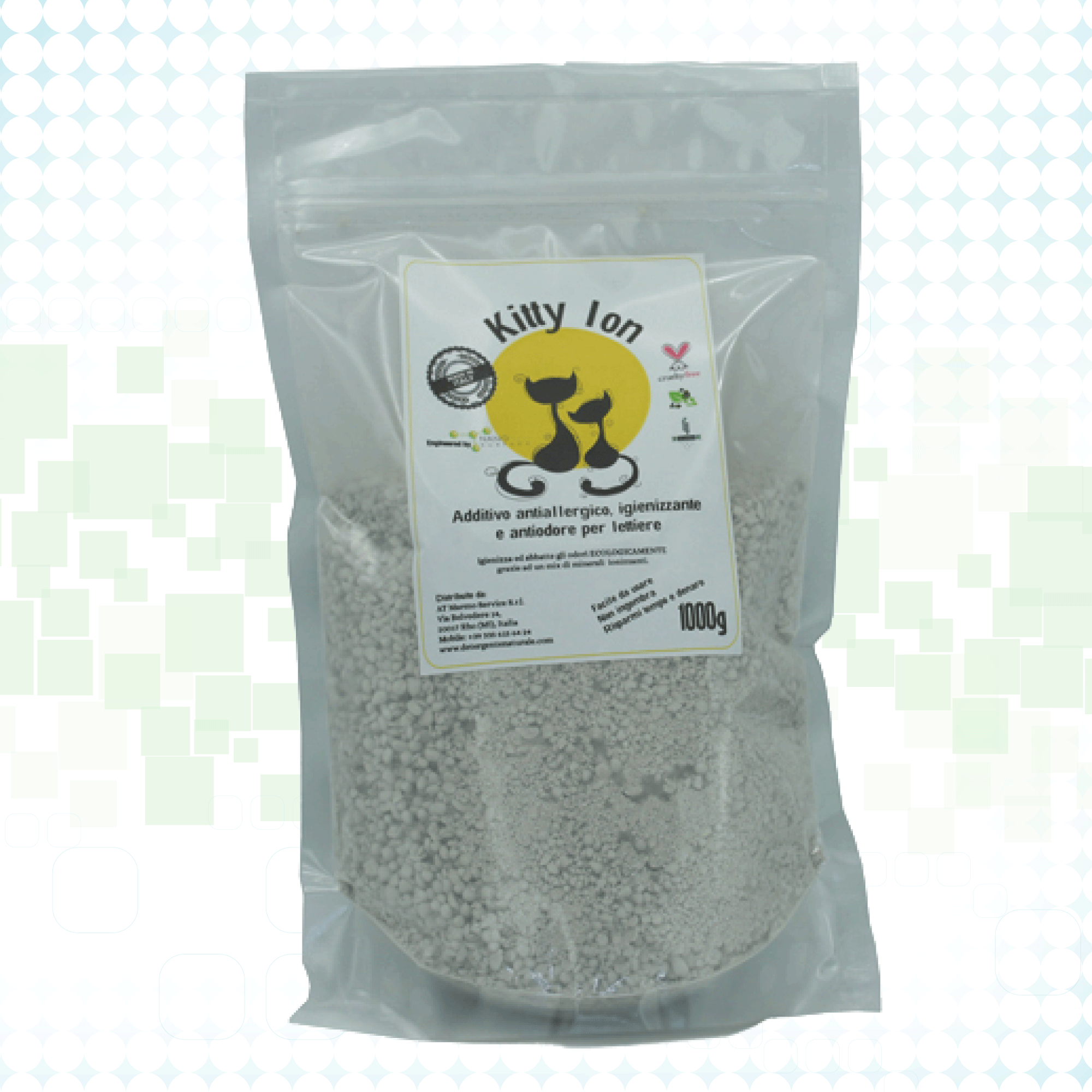 Kitty - Ion- GRANULUM. anti- odor and sanitizing ECO NANOGREEN to eliminate
odor and bacteria ecologically while constantly sanitizing the litter box. Easy- ile to use - does not clutter and saves time.
Kitty-ION does not cover up odors with stronger scents, but neutralizes them thanks to its ecologically ionizing content. It is always active and its effectiveness lasts and the benefits are appreciated for a long time. It has no emissions as the granule does not release active ingredients but, on the contrary keeps paws clean and prevents the at- tachment of bacterial colonies between pads and in kitty's nails. The special granule formulation allows easy dispersion and ensures constant sanitation of the entire litter box. It does not pollute so it can be disposed of quietly along with the litter after use. Even the cheapest sepiolite litter boxes are suitable for use with Cat-ion.
METHOD OF USE: Spread two tablespoons of Kitty-Ion on the litter box, at each change.
One package of CAT-ION will treat an average of 25 litter box changes, the quan- tity of product to use does not depend on the number of cats using the litter box. PACKAGE: Box of 300g. 500g and 1 kg. .
Ingredients: Tourmaline mix, silver ions, CMC, gypsum.